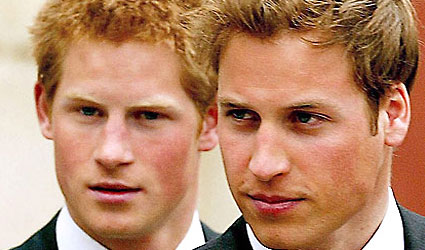 We've learned if there's one person who's excited about Prince William and Kate Middleton's engagement, it's Prince William's younger brother, Prince Harry. In a released statement, Prince Harry said "I am delighted my brother has popped the question!" And as for adding a new member to the family, Harry said "It means I get a sister, which I have always wanted".
The way we see it, Prince William and Kate Middleton have decided to get married after a very long courtship of almost 8 years, so Prince Harry's reaction isn't surprising at all. Prince Harry seems to be very fond of Kate. Besides, Prince William has given everyone more than enough time to accept Kate as a new member of the family.
Prince William and Kate Middleton announced their engagement on Tuesday, November 16th,
and are expected to marry in the spring/summer of 2011.
P.S.
As for the relationship status of the handsome Prince Harry… Is he single? Rumor has it that he and long-time girlfriend Chelsy Davy have split. Ladies, you know what that means- If you want a shot at royalty then there is still one prince left.